Plan with a Partner
INDEPENDENT                   FEE-ONLY         FIDUCIARY ADVISORS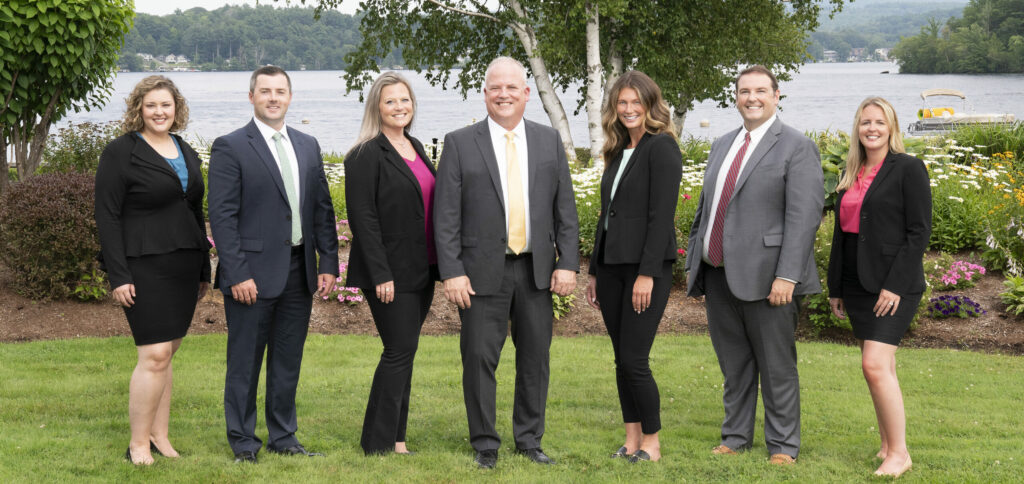 Retired or Approaching Retirement
The transition to retirement is an overwhelming experience. As your partner, we help you build a long-term strategy for meeting life's challenges helping you lead a more prosperous life.
Professionals and Diligent Savers
Good financial habits are critical to those starting out.  Balancing the needs of buying a home, paying for education, raising a family, and saving for retirement requires continuous attention and diligence.  We can help you.
Designing, managing, and funding an effective plan for your business is a key part of our work with business owners and plan committees. We use our resources, experience, and teamwork to help deliver cost-effective plans for you and your employees.
Mission and Values
It is our mission to improve lives through financial partnership.
Through our diligence, professionalism, and a unique client experience, The Foundry will make a difference in the lives of our clients and their families, our team members, and the community at-large. As we seek to achieve our mission, we are guided by our core values:
PROFESSIONALISM
For us, professionalism means living up to standards of technical competence, standards of conduct, and a code of ethics.  We commit to presenting ourselves in a manner which inspires confidence and trust in us as individuals, as a firm, and as members of our profession.
POSITIVITY
We place a high importance on creating an energetic and positive work environment and client experience.  Our optimism is grounded in a practical outlook that our efforts we can and will make a difference for our clients, our team, and our community.
TEAMWORK
Teamwork is a hallmark of The Foundry approach. We work together to serve our clients, improve our company, succeed in our careers, and live a meaningful life.  Our teamwork extends to creating long-term continuity for our clients so that their advisory relationship with The Foundry can last for their entire lives.
CANDOR
We will foster honest feedback from clients and co-workers, both positive and negative, as a path to improvement.  We will be constructive and honest in our feedback, and we will be ready to listen and accept criticism.
KINDNESS
We will approach each person with whom we interact with love in our heart.
Our History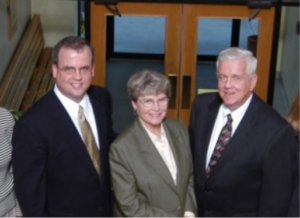 Daniel "Chuck" Fogarty began his business career in 1979 and opened a successful financial services office in the lakes region. Natalie Fogarty, his wife worked closely with Chuck as the office's financial planning and investment representative. In 1989, Natalie Fogarty incorporated The Foundry Financial Group, Inc. and soon after filed as a Registered Investment Adviser. In 1991, their son Michael Fogarty joined their business. In 2002, Michael became the president of The Foundry, and he continues to lead the company today.
"As the company continues to grow, I am focusing much of my effort on developing the next generation of financial advisors. We want to bring the benefits of personalized planning and our investment management experience to more people and businesses who are looking for a partner in their financial decision-making." – Michael H. Fogarty, CFP®, President
Our Home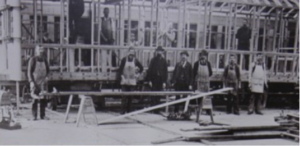 The offices of The Foundry Financial Group are located in the historic Foundry building in downtown Laconia.  Once home to railcar manufacturing company and later a successful foundry operation, the building was renovated by the several other local business people, including Chuck and Natalie Fogarty to create a professional office location that would remain consistent with our local heritage.
Our services are designed to serve your wealth management needs with clear, objective advice.
Choose get started
Choose "Get Started" to schedule an initial introductory phone call.  Ask us questions to make sure we are the right fit.
Discovery Meeting (Getting to know you)
This is the foundational meeting where we want to learn about you and your family; your work and business history, understand your dreams and financial goals and dig into your experience with money and financial matters.
Analysis and Recommendations Meeting
We will look at where you are and where you want to be, and then layout our strategies to address gaps and opportunities in your plan.
Implementation, Monitor, and Review
We get to work on building your financial future!
The Foundry Client Center
To allow you to easily view your plan information, we give you access to the following services.
Financial Plan Portal
Emoney is your access point for viewing your financial plan and sharing documents. Connect your accounts for real-time plan updates.
Investment Custodian
Schwab is an innovative and intuitive platform giving you instant access to account and tax statements, trade confirmations and more.
Portfolio Reporting
View all of the accounts we supervise for you in one, easy-to-access consolidated report.
The Foundry Financial Group, Inc.
67 Water Street, Suite 101
Laconia, New Hampshire 03246
603-528-5171 | Email Us
The Foundry Financial Group, Inc.